You're ready to move on your project and every day that you wait is a day you're losing money by not being able to effectively market your business.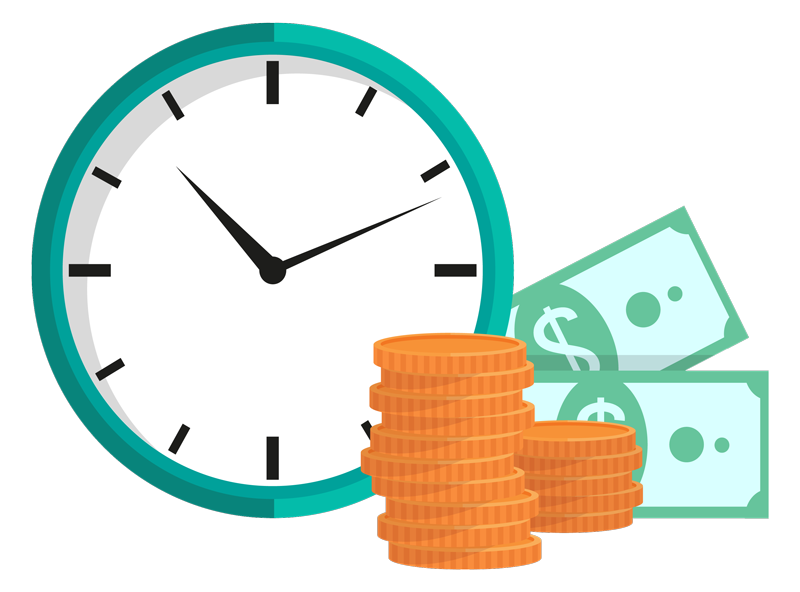 The last thing you want to do is dawdle around with some designer or web agency team for the next several weeks until they finally get something done to show you, and then you go back and forth again until things are just right.
What if I told you that we can get your project done in
one day

for

one easy price

?
I've been helping clients build websites, create branding assets, set up social media accounts, email marketing, and more for many years.
With over 20+ years of website development experience, rest assured, I've gotten it down to a science. 
I'm efficient and I'm good.
I want to let you know that we can accomplish any project that you need done in a day (or two, or three, depending on your specific needs) IF you book me for a Delivery in a Day Package.
Here are some examples of projects that I can typically finish in a day:
Website Design Package
The Website Design Package includes either a full scale refresh of an existing site or a brand new website so that you can start attracting customers or getting leads and booking clients the very next day!
Please note: Larger sites (sites with more than 7 pages) or sites with an active online store or membership platform typically require 2 or 3 days.
Ecommerce Package
The Online Store Package is for businesses that already have a WordPress-based website and now they'd like to set up an online store. This package includes setting up the necessary plugin(s) on your site to create the kind of store that is ideal for your business, as well as designing the graphics for the store to match your existing brand and setting up product pages, payment protocols, and customer email sequences.
Please note: Stores with 20+ products will require more than one day.
Also, if you have a website with another platform, I can still set up an online store for you, but you would like for me to move your site to WordPress, you would select the Website Design Package and the Ecommerce Package. I can also set up stores through third-party sites (such as Shopify), but I do not offer single day packages for that work.
Online Course Package
The Online Course Package includes the full setup of your course (assuming you have all materials and assets ready to go), as well as setting up your payment platform and membership levels, course-related email sequence, and everything else that you might need to ensure a high quality, professional learning experience for your students and an online course you can be proud to offer.
Branding Package
The Branding Package includes everything you need to present a cohesive and attractive brand on all of your business materials, both online and in print / signage.
By the end of the day you will have:
Simple, attractive logo
Brand color & font selections
Brand icons (to be used for social media)
A collection of quality illustrations and photos that you can use on your website and in printed materials
A brand style guide and graphic templates for business materials (letterhead, business cards, etc.)
Here's How It Works
Once you've chosen your package, you will select a date and pay a 50% deposit.


.

Next, you'll receive an email to confirm your Delivery in a Day package followed by a second email with a welcome guide and checklist of information you will need to gather and send to me right away. This is super important to ensure that on the day we have scheduled, we won't be wasting time on administrative tasks and basic content creation that can be easily handled ahead of time.


.

On the scheduled package day, we will communicate via text and/or phone starting at 9am ET (unless we have communicated and settled on a different start time) and we will complete your selected package project list! We will be collaborating via text and/or phone all day so please make sure you schedule your package on a day when you can be totally available and not tied up with other appointments or meetings.


.

Once we have completed your Delivery in a Day Package, you will receive 30 days of follow up support. I want you to be confident if anything crops up that you find confusing or if something isn't working as you expected, we can address it and get it taken care of right away.


If you just want to chat about this because you're not sure, go ahead and send me a text at (252) 349-3280 with your name and a good time for me to call, or your email address if you prefer, and I will get in touch with you right away.
Reviews from Happy Clients
"To say that [Sara] cultivated an easy transformation would be an understatement. She takes the guesswork away, as her extensive web design knowledge superseded all expectations (and previous, not-so desirable experiences with others). Thank you Sara for helping create the web site of our dreams!"
"Sara completely redesigned my website to be up to my current industry standards. She was very attentive in listening to my particulars. My new site exceeded my expectations. Thank you, Sara."
"Sara is a brilliant and inquisitive designer, which makes her incredibly creative and innovative. Her timeline for completion is incredibly efficient and she always makes herself available for troubleshooting site and design problems, no matter how small and no matter how much time has passed since a site launch."