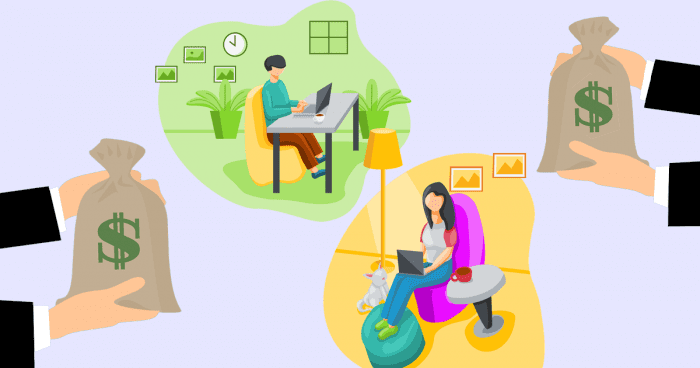 You're looking for a way to bring in a little bit of extra money. And you have a lot to say about a lot of things. You should consider running a self-hosted WordPress blog and monetizing it.
To be clear, self-hosted doesn't mean you're literally hosting your blog yourself. It just means you aren't using the paid version of WordPress.com, but instead you're running the free version of WordPress on your own paid hosting account, and you can get those for just a few dollars a month. If you need a recommendation, our affiliate HostGator usually has basic shared hosting where you can install WordPress yourself with one click for as little as $3.50/month! (Link)
---
#1: Set Up A Google AdSense Account
The first easy way to start making some passive income on your blog is with Google AdSense. Google works with countless companies that will bid to advertise their products and services on blogs just like yours. You can set up AdSense on your blog with automatic ad placements or you can choose the areas where you want ads to run.
You can be confident Google is going to try to match ads that will work best with your blog visitors and relevant in some way to your blog content or target demographics, but you also have control over what kinds of ads you'd like to allow on your site and you can block any that you find problematic or offensive.
As long as you've got a Gmail account (which you probably do if you're reading this), then you can go set up your own Google AdSense account right now. If you don't already have a Google account, they make it very easy to set one up. (Link)
#2: Throw Out Affiliate Links
One great way to make some quick cash on specific posts and articles is to set up affiliate accounts with any online retailers you can think of. When you set up an affiliate program, you'll be be able to create unique links whenever you may want to direct your audience to a product or service you recommend. Then, whenever somebody buys something using these affiliate links (often, even if it's not exactly the product you recommended), you'll get a small commission for the purchase!
Amazon Associates (Link) is arguably the most popular affiliate program out there, but most major online vendors (and even many smaller vendors) also offer these services.
#3: Establish Brand Partnerships
Another fantastic way to make some good money on your blog is to establish partnerships with brands you support. There's many ways to settle a partnership into your blog nicely, such as sponsored posts and articles, or giveaways, among other things.
You might also make an agreement with a particular business or company to include posts about their products on your site for some set fee.
#4: Sell Your Own Stuff
By far, the best and most direct way to make money on your site, though it does take a little more effort, is to sell your own stuff! Whether it's merchandise like t-shirts and stickers, some sort of products you create, or even services, if you offer any, the possibilities are limitless, and you get to be in control of exactly what you're offering, how you're offering it, and most importantly, how much you'd like to charge for it.
One option you might like to check out is Printful.com. They offer a wide array of print-on-demand products like t-shirts, hats, jackets, bags, mugs, phone cases, and more. You can connect the products you design on their site directly to your WordPress-based site and sell them using the free WooCommerce plugin.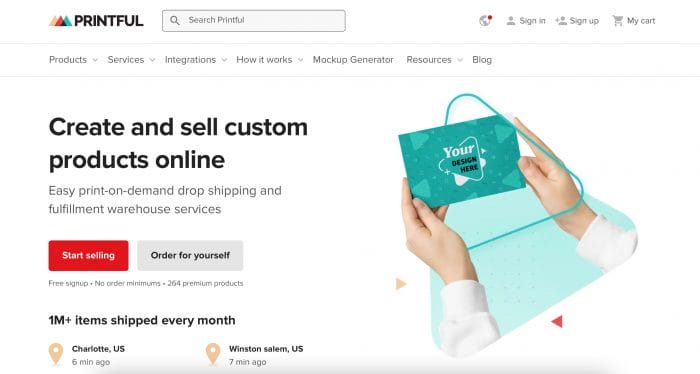 ---
Hopefully, you're now overflowing with ideas and possibilities for how you can begin monetizing your blog, and with that, we encourage you to go out and get started!
If you need help getting anything set up, reach out. We'd love to chat!